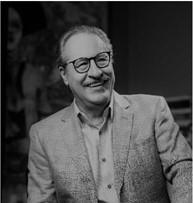 Bio
:
As President and CEO of AltaMed Health Services, Cástulo de la Rocha is a trailblazer in community health. Under his visionary leadership, AltaMed transformed from a storefront barrio clinic in East Los Angeles into the largest Federally Qualified Health Center in the nation.
De la Rocha has always understood that a community's health is indivisible from its prosperity. In 1977, he saw a need: people in low-income neighborhoods throughout the southland were significantly underserved by essential health resources—the East LA Barrio Free Clinic, formed in 1969 and later reopened as La Clínica Familiar del Barrio, often had a line of people that wound around the block. Today, AltaMed offers approximately 50 medical, dental and PACE sites staffed by more than 3,000 employees, providing care to more than 300,000 patients a year.
In 2017, de la Rocha was honored alongside Lin-Manuel Miranda with a Medallion of Excellence from the Congressional Hispanic Caucus Institute; in 2018, he received the Aaron L. Brown Memorial Public Service Award from the National Association of Community Health Centers; and in 2019, he was named the Los Angeles Business Journal's Health Care System/Network Executive of the Year. De la Rocha currently serves on the boards of National Medical Fellowships and America's Physician Groups (formerly the California Association of Physician Groups).
A graduate of UC Santa Barbara in 1973, De la Rocha holds a B.A. in Political Science, and a J.D. from Boalt Hall School of Law-UC Berkeley.