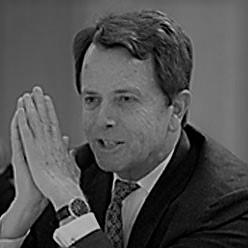 Bio
:
Charles J. Burdick is the former Chairman of VirginConnect Russia, a broadband operator in Russia established in 2008 that is owned by Virgin Group and Trivon Group. In addition to this role, he currently serves on a number of boards:
- Chairman, Audit and Governance Committee – Board of Directors, Trivon Group
- Representative – European Bank for Reconstruction and Development (ERBD) Board, Orion Telecom Serbia
- Advisor – Board of Directors, TurkNet
- Alumni Board Member, Management of Enterprise in Media, Entertainment and Sports (MEMES) – UCLA Anderson School of Management
As a specialist in the Information and Communications Technology (ICT) sector, with extensive experience as an Executive and Non-Executive dealing with evolving technologies, corporate restructurings, and financial issues, Charles focuses on corporate governance and board advisory positions for public and privately held companies.
Charles has 25 years of experience in the telecommunications sector, with a successful career as a CFO, CEO, and Chairman of multiple companies. From 2006-2013, he served as Chairman and then CEO of Comverse Technology, a middleware provider for the wireless and wireline industry that serves over two billion end users. Prior, in 2005, Charles was CEO of HIT Entertainment, the children's TV and brand management company that was sold to Apax in 2005 and is now part of Mattel. From 1996-2004, he held both CFO and CEO titles for Telewest Communications, the predecessor to Virgin Media, providing advanced telecommunications services including telephone, broadband internet, and cable television to over two million UK consumers and businesses.
Charles has had additional executive roles and international postings with diverse companies such as Carnation, Nestle, TimeWarner, USWest, and MediaOne. Charles has previously served on the boards of Comverse Technology, CTC Media, Transcom SA, QXL Plc, Bally Fitness, Verint Systems, and Kaupthing Singer and Friedlander, UK.
Charles earned an MBA in Finance from UCLA in 1977 and BA in Economics from UCSB in 1973. Charles also played on UCSB's intercollegiate mens volleyball team for 3 years.