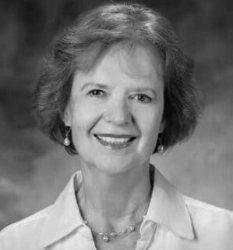 Bio
:
Ms. Lee is an attorney and retired Vice President of the Los Angeles Times. She worked in congressional offices in Washington D.C. prior to law school. Ms. Lee was a Deputy City Attorney for Los Angeles before joining Times Mirror, the parent company of the Los Angeles Times, as Director of Human Resources. Appointed Vice President of Human Resources at the Times in 1992, she assumed the new position of Vice President, Public Affairs, in 1996.
Ms. Lee served on the UCSB Alumni Association Board of Directors from 1982-89 and was Vice President of the board. She was an alumni regent of the UC Board of Regents in 1986-88 and President of the system-wide Alumni Associations of the University of California. She also received the UCSB Alumni Service Award in 1992. Ms. Lee has served on numerous non-profit boards including the UC Press Foundation, California State Sumer School for the Arts, Los Angeles Times Fund, Leukemia & Lymphoma Society, and Las Angelitas del Pueblo (Olvera Street).
Ms. Lee is an elected trustee of the UC Santa Barbara Foundation. She has served as Chair of the Foundation's nominations committee, Secretary, Vice Chair of the stewardship committee, and on the Trustee Advisory Committee on Isla Vista Strategies in 2014. She currently serves on the nominations and executive committees.
A graduate of UC Santa Barbara in 1969, Ms. Lee holds a B.A. in Political Science. She went on to earn her J.D. from the McGeorge School of Law at University of the Pacific in 1977.