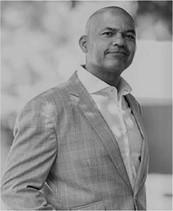 Bio
:
Otieno Okatch is President and CEO of Per Ankh Life Skills, Inc. dba PALS, Inc., a leading provider of specialized day services for adults with Intellectual and/or Developmental Disabilities (IDD). Their core competency is serving adults who have a history of trauma and behavioral challenges adapting to ordinary routines and activities of daily living, and supporting those who may have secondary diagnoses of mental health disorders. PALS operates facilities licensed by the state of California as well as community-based operations in Santa Barbara, Ventura, and Los Angeles counties.
Upon completing college, Otieno served as a therapist for adolescents in foster care and as a behavior consultant. He managed residential and adult daycare programs, and has been directing PALS since its founding. Otieno has extensive experience in conducting functional assessments, formulating behavioral support plans/protocols, and providing behavior modification training for individuals and families in a variety of settings. He is also fluent in English and Kiswahili.
A graduate of UC Santa Barbara in 1992, Otieno holds a B.A. in English. He then earned an M.A. in African Studies and Public Health from UCLA, followed by an M.A. in Clinical Psychology from Pepperdine University.